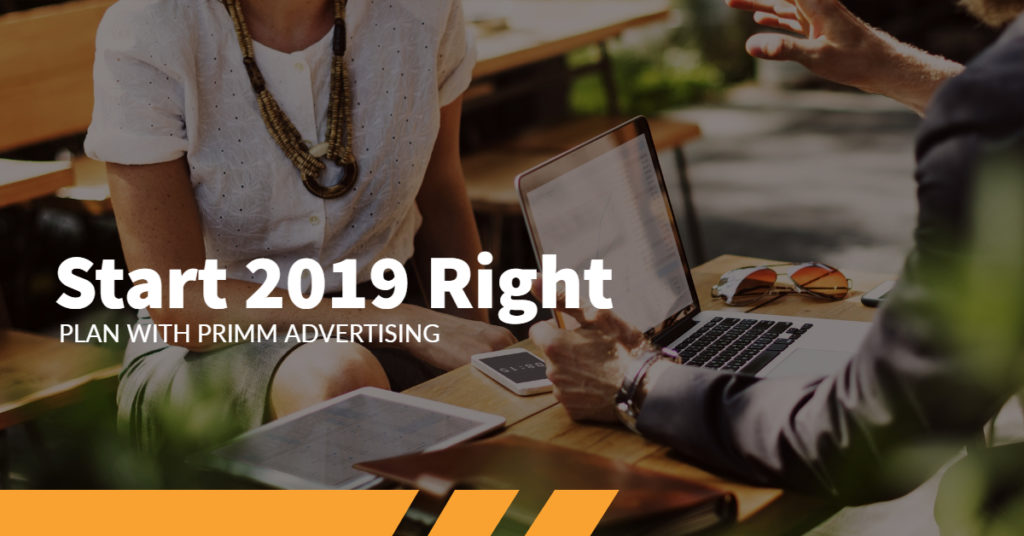 It's more than time… you're late! 2019 is already in full swing and ads have been firing all across television, radio, and the internet for almost a month!
DON'T WORRY! There are still 11 months left in the year and we'll get your strategy solidified so you can focus on running your business.
How to start and continue 2019 right!
✅ Re-examine performance in 2018 and establish quarterly objectives based on industry-relevance or past growth. Any metrics you define as a measure of success should be specific, measurable, attainable, relevant and timely (or SMART for short).
✅ Examine website and SEO opportunities, with our SEO benchmarking tools we can help you define ways to increase organic traffic online in 2019.
✅ Define your customer persona and revisit your creative strategy. What platforms does your audience use?  Has messaging changed for your audience lately?
✅ Take stock of your online presence including your website and social media! When was the last time you posted? How did you do year-over-year?
✅ Control & pivot when necessary for desired results – being able to recognize when a strategy needs fine-tuning or a complete overhaul is a valuable skill.
—
Contact Primm Advertising to get your strategy started with powerful imagery and videos, and further discuss and refine all of the above!