As this year winds to a close, we took some time to reflect on all the incredible projects we have been able to work on in 2020. Our team puts their hearts into everything they work on, so rather than asking them to choose their "favorite" project of the year, we asked them to choose a project they felt extremely proud of. These are projects that let our team explore creatively, build our skills, and develop new areas of expertise. Without any further ado, here are the Primm Team's Picks!
Sam's Pick: Beach Ford "Mach-E" TV Spot
Sam's position as our Creative Director allows him to work on nearly every project that comes through our doors. This spot sharing the news of the all-new Mustang Mach-E helped bring Beach Ford into the national conversation surrounding the vehicle's launch. Sam loved seeing the positive response, and the shared excitement about this incredible new option for drivers.
Michael's Pick: The Decker Law Firm "Video Chat" TV Spot
Michael, our Director of all things Digital, is also our resident tech enthusiast! When many businesses had to make changes to their strategies this year, Michael was first in line to recommend the widespread adoption of video chat in out client's business models. Michael and our creative team were able to quickly put together and circulate this spot, sharing the news that Decker would be offering video conferencing as an option for those in need of their legal services.
Matt's Pick: Dominion Terminal Associates "Capabilities" Video
Matt, our Production and Motion Graphics Specialist, was able to flex a variety of skills in this video for DTA. This video helps DTA demonstrate their exact capabilities to their potential clients. Matt was able to create engaging video not only through editing and motion graphics, but also through his incredible drone piloting skills!
Brandy & Ryan's Pick: Atomic Plumbing Website Redesign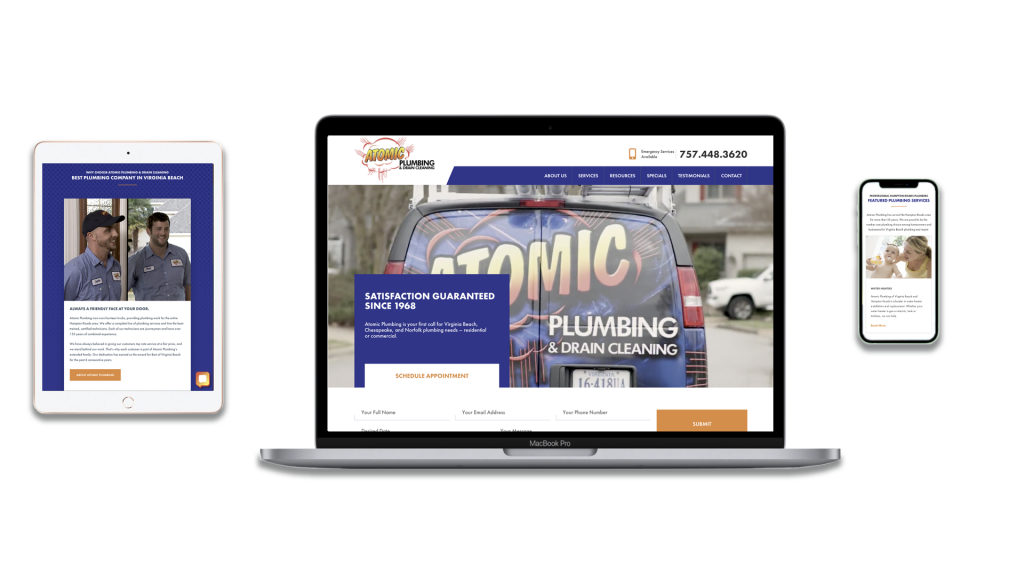 We've been honored to work on many website revamps this year as online branding becomes more important than ever. Both Brandy, our Design Specialist, and Ryan, our Web Development Specialist, chose the Atomic Plumbing website redesign as the project they are most proud of. Brandy and Ryan worked hand in hand to design and develop this new design, utilizing their mastery of user experience to highlight what makes Atomic Plumbing stand out from the crowd.
Megan & Markella's Pick: Carroll Trucking Website Redesign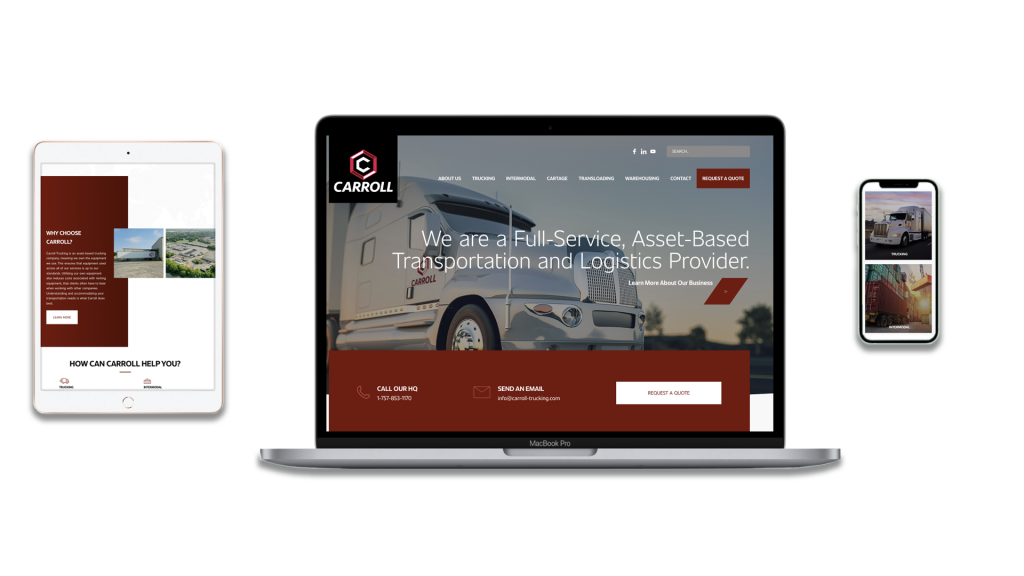 Another major web development project in 2020 was a brand new website built for Carroll Trucking. Megan, our Social Media Specialist and Content writer, as well as Markella, our Account Executive, chose this project as their pick. Megan was thrilled to be able to demonstrate her aptitude for writing as she researched and wrote pages of content from scratch for this new site. Markella kept the whole team on track for this project, coordinating meetings and facilitating constant collaboration between the team and the client as we developed the site Carroll Trucking had imagined for years.
Cindy's Pick: Working with Eggleston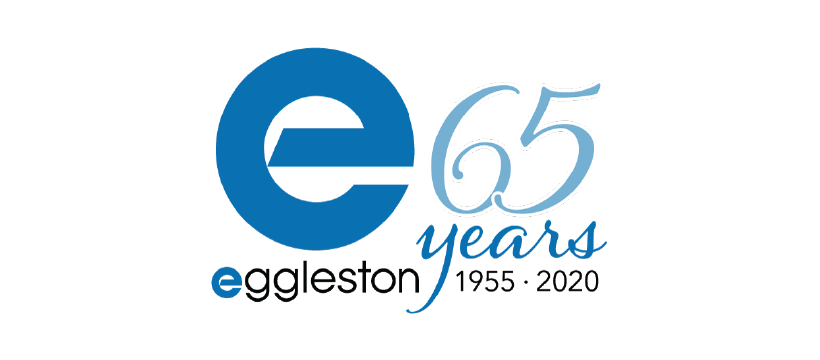 Cindy, our expert Media Planner, chose her work with Eggleston. Eggleston is a local non-profit, offering support to adults with disabilities in Hampton Roads. Cindy has worked closely with this client for many years on their radio campaigns, but was honored this year to play any part in helping Eggleston get the word out and raise the funds they need to offer their essential services.