Google Ads
It's been almost 20 years since Google Ads Search was launched in October 23, 2000. Back then online searching was virtually 100% desktop-focused and most cell phones still had green backlights. Google Ads search ads would only appear on the top and right-hand side of the search engine results page (SERP). Fast forward to 2018 and we now have ads on the top, bottom and in the middle of the SERP – with the local map listings. Google Search ads have evolved and expanded into other advertising categories including Ads Display, YouTube, Product Listing, Call-Only, Google Maps, and Remarketing. Keep reading to learn about the different types and their capabilities.

Google Search Ads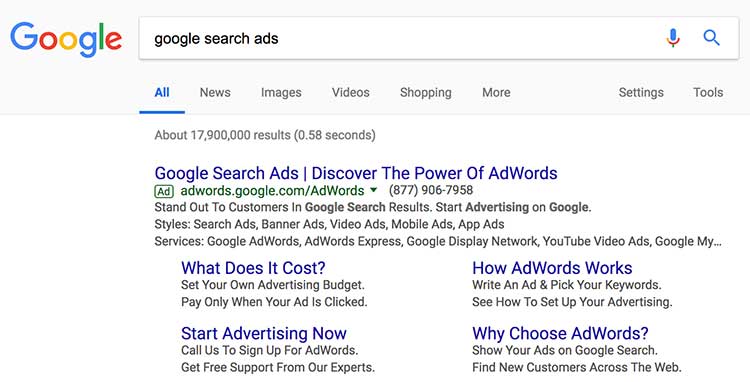 Google Search ads are the most common as everyone who uses Google's search engine "Google.com" faces them at least a few times per day! Each time you type something into Google's search bar (Search Query) Google's algorithm does its best to return the most relevant content (Search Engine Results Page). This content can include links to articles and other websites, map directions, products related to your search and of course ads linking directly to businesses that offer a product or service that users want and need. With proper website, Google Analytics & Google Webmaster Tools setup you'll have a good start as to what search queries users input to reach your site – which is extremely important (among other tools & data) when starting your very own Google Ads Search campaign. Click here to see a few of our sites, many of which have online advertising campaigns to support thier organic performance.

Google Ads Display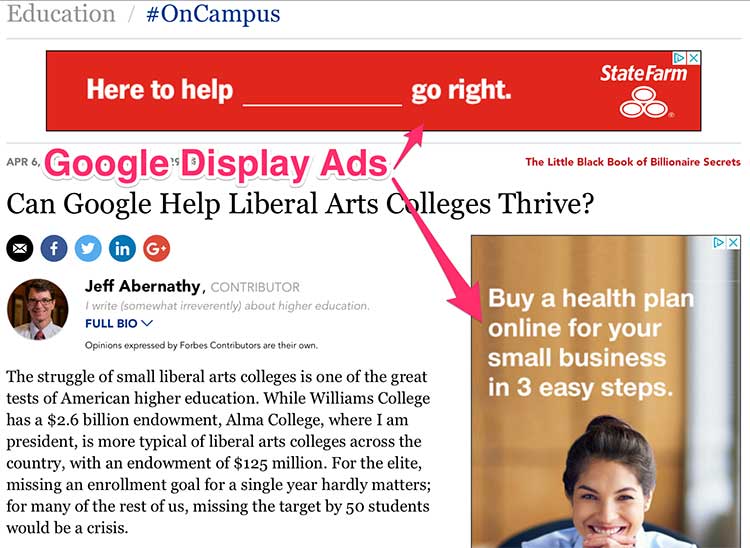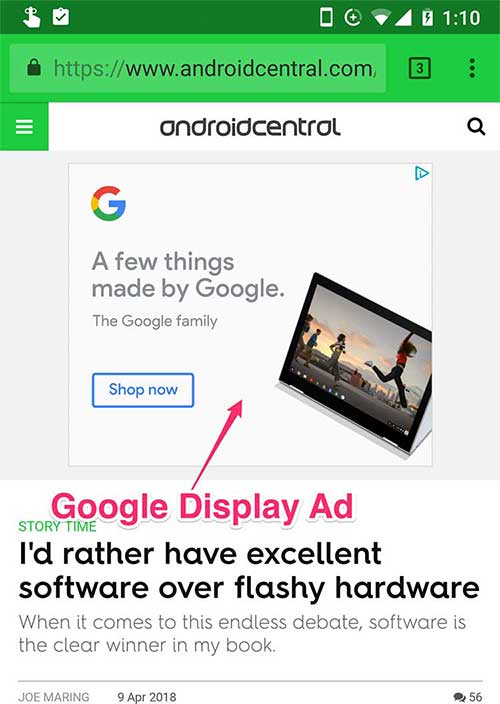 Google Display ads are one of the most effective Google campaign types if configured properly. Google Display ads are special in that when users leave your website, article, product listing or video they are "followed" around the web visually. Google's display ads allow your business to stay top-of-mind with those users who've already engaged your content in some way, while at the same time ensuring your call-to-action is clear and ready to engage for those that haven't. With Google Ads Display you can target keyword, specific site, in-market, affinity, interests, demographics, etc.
Display ads include:
Text Ads– Google's Display Network gives you access to the largest pool of text inventory available. These are the ads contextualize in Gmail, blogs and most content pieces across the web.
Image Ads– Graphic located on the top, side, or bottom of a webpage. Most common on news sites, forums, most content on the web indexed by Google also commonly referred to as "banner ads."
Rich Media Ads– Interactive with an image or video. Ads can be triggered by hovering over it with one's mouse pointer to expand, playing or redirect to specific content on your site
YouTube Ads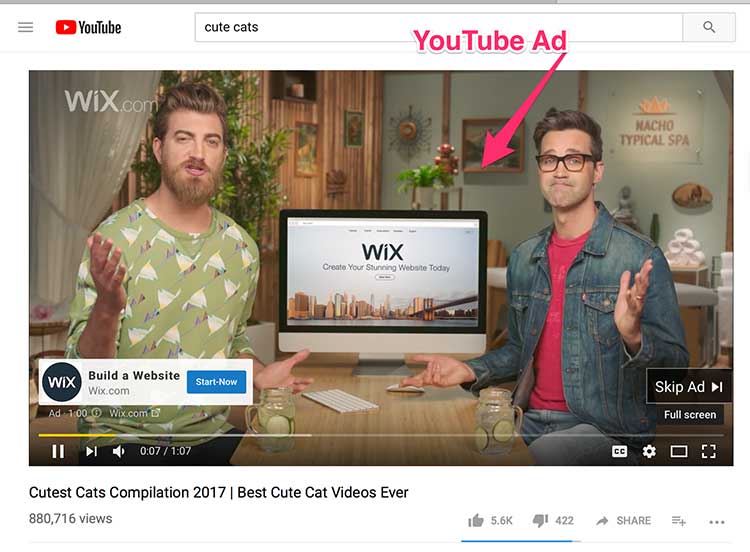 In our experience here at The Primm Company, Google's YouTube ads serve as a support for many clients' TV/Broadcast efforts, or more importantly as a form of TV placement for those who do not have budgets for TV & Radio marketing. With proper website, Google Analytics & Google Webmaster Tools setup along with helpful marketing intelligence tools we will help you pin-point who the users converting for your business actually are (including their location, search term, age, sex, income, interests, behavior, device type) and use that information to target users with video as they watch their favorite content on YouTube. We're sure your potential customers, clients and leads all use YouTube at some point during their web activity, besides according to YouTube's public statistics:
YouTube overall, and even YouTube on mobile alone, reach more 18–34 and 18–49 year-olds than any cable network in the US
YouTube has over a billion users – almost one-third of all people on the internet
Each day users watch a billion hours of video, generating billions of views
With the right video, targeting, and call-to-action your brand will be visible and you'll be able to capitalize on those users you're most interested in as it concerns your business. Click here to see a couple videos we've produced in-house.

Google Product Listing Ads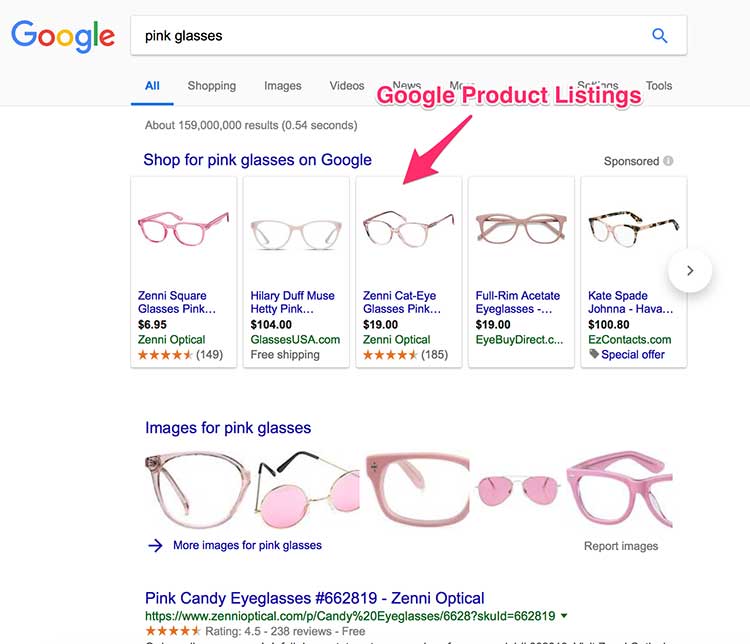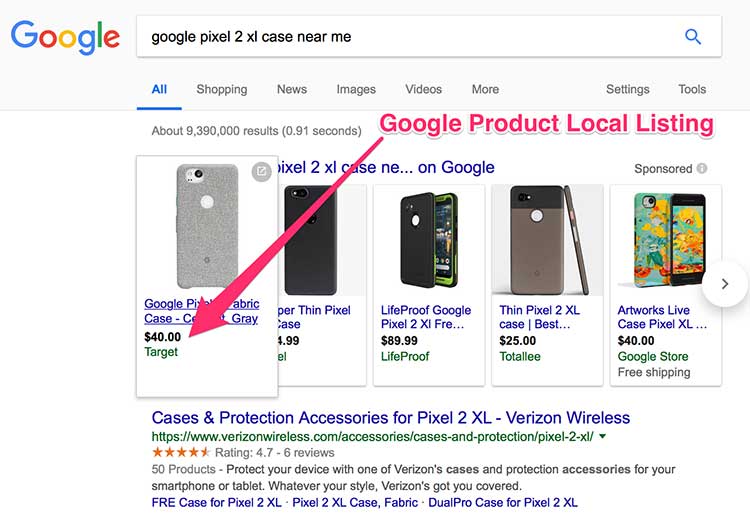 Google's product listing ads were designed and created primarily for e-commerce-based websites but can be used with local store inventory for potential customers to view available products and pricing. Each product listing ad contains the product title, price name of the business and snippet. Snippets are additional pieces of information attached to ads that may further entice the user to click. Snippets are usually noting how much the item is discounted, any potential sale going on, if shipping is free etc. Once your product feed is mounted within Google's Merchant Center account and connected to AdWords you'll be ready to start selling. With our help, The Primm Company can ensure that only the items that provide solid ROI for your business are visible to potential customers and that we are targeting them appropriately and at the right times to keep costs down.

Google Call-Only Ads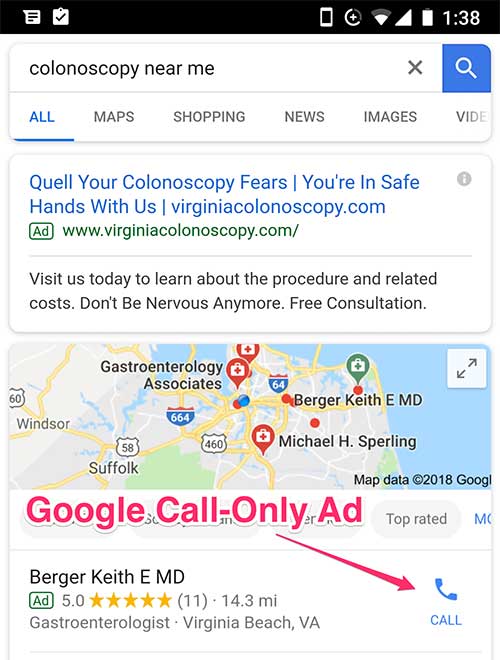 Google's call only ads were designed for businesses that primarily rely on phone-calls to solidify/validate leads and mostly contextualize on mobile phones. These businesses often include lawyers, medical practitioners, utility-based services or any business that can qualify potential customers over-the-phone. Call only ads can be targeted based on keywords, location, age, sex, income, interests, behavior, device type. When a user enters a search query as it relates to your business they can be faced with a call-to-action, text and a phone number. Once the user clicks the phone number their cell phone actuates the call and they are automatically forwarded to your front desk within seconds. We have found that call-only ads work best for businesses where time-utility is important i.e. someone who was just in a car accident and looking for a lawyer.

Google Map Ads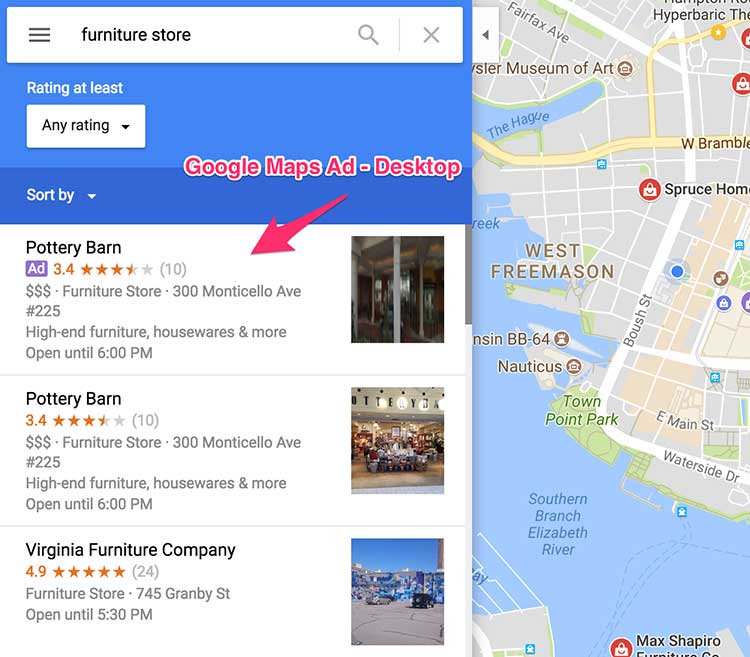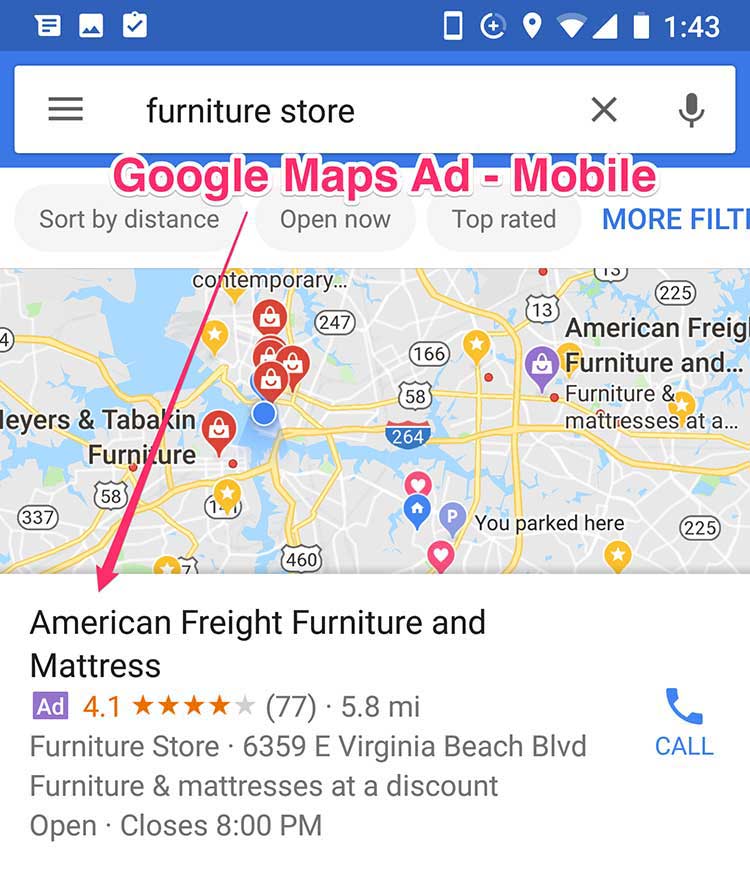 Google's Map ads are a very helpful tool when letting potential customers know where you geographically are in relation to them. Map ads are very effective in that they display your businesses name, phone number, location and Google Business rating – virtually all the information they would need to give you a call or stop by your office altogether! Maps ads are also useful in that potential customers who aren't usually in your area but are in specific instances can be hit with your Google Maps ad. When it comes to getting more customers, clients, leads, visibility is very important and having your Google Business location setup with good reviews attached is paramount. If you have a Google Business location or multiple, The Primm Company can help you with reputation management specifically guiding the users that want to leave a positive review to your Business Profile listing and those that do not directly to your inbox – before it become a permanent 1-star review for all the world to see!

Google Remarketing Ads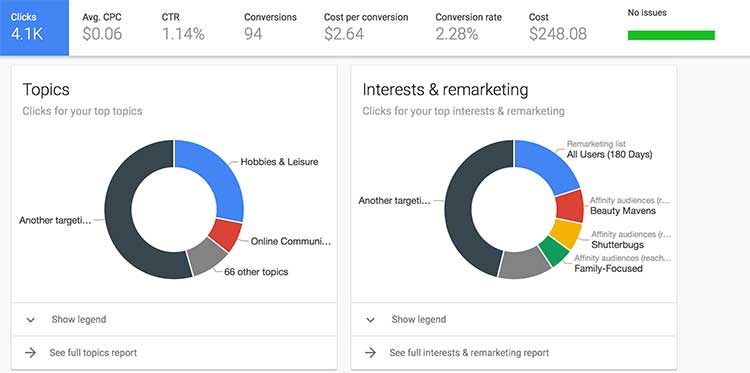 Ever wonder why after you search for something on Google you see an image of it later somewhere else across the web? Google's Remarketing capabilities are out of this world! Many marketers agree that it takes anywhere from 7-10 touchpoints before a solid lead, potential customer or sale can be had. What is remarketing anyway? Remarketing is the notion of re-engaging users who have not taken a specific desired action on your website. This can be nuanced from showing an image on a blog of a prior item they viewed on your website, to more explicit where you send them an email stating that they left their shopping cart empty and should complete a purchase. Remarketing campaigns are especially successful at driving more website visits, email registrations, increased sales and overall brand awareness. In our experience, The Primm Company has many clients who have remarketing campaigns that provide the bulk of their conversions quarter-after-quarter! With remarking you not only allow users to reconnect with your brand but also vastly decrease the amount of budget exhausted on them. We have found that remarketing campaign conversions cost an average of 30-50% less than other campaigns within the same AdWords account. Who can I target? With proper website, Google Analytics & Google Webmaster Tools setup along with helpful marketing intelligence tools you'll be able to target: users who have visited your site in general, users who have visited your site and have not taken a desired action, users who have encountered your brand on other platforms (i.e. Yelp, Facebook, Yahoo) and many other touchpoints as it concerns your brand.
Still have some questions or need help? Click here to contact us today!