Your Industrial business will find greater success and growth through our strategic digital marketing solutions.
Winning

Contracts

Using strategic SEO optimization, intuitive web design, and educational video content, locking in a potential client is easier than ever.
Use of video increases organic traffic from search engines by 157%.
82% of manufacturing marketers feel that increased content creation was critical to company growth in the last year.
Get Started
Recruitment

& Training

Keep every position filled and working at peak efficiency with a combination of social media recruiting and video training.
79% of Job-Seekers use social media in their search.
Employees are 75% more likely to engage with video training than to read documents.
Get Started
Employee

Engagement

Build a connection with your staff by offering frequent, transparent updates via newsletters and social media content.
85% of employees say they are most motivated when management offers regular company updates.
80% of Americans say employee communication is key to developing trust with their employers.
Get Started
See How Primm Works
Everyday we look forward to helping businesses grow. Check out some of the most common sectors of the Industrial Market that we've worked in.
Maritime transportation remains the backbone of global trade. Your unique brand, value, and services require deft communication that speaks to a global stage. Video and web solutions are crucial tools in setting your company apart from the competition, while also reinforcing a corporate culture that attracts the most talented labor force available.
Trust is key. Shipping and Transportation companies know this, and so do their customers. A brand builds trust through an ongoing conversation with its target audience. Consistent, elevated, and useful content creation keeps the conversation alive and keeps your brand top-of-mind.
Adopting automation and technology is vital for success in both the manufacturing vertical and digital advertising. We use a data-driven approach to best position your digital presence for lead generation and brand recognition.
Effective B2B advertising comes down to understanding the business needs of your target market while best communicating a value proposition that makes you unique. Video can cut through the noise, hold your audience's attention, and express complex ideas easily and memorably.
WHAT OUR CLIENTS

ARE SAYING

ABOUT US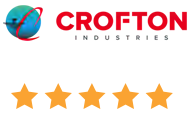 "They are responsive, collaborative, and a pleasure to work with. Would recommend without hesitation."
- Crofton Industries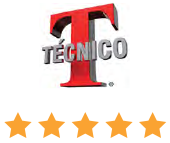 "We have been very pleased with the web development and Facebook management work provided by Primm. Their staff is friendly, professional, and highly responsive!"
- Tecnico
SOME OF OUR SUCCESSFUL INDUSTRIAL CLIENTS WE HAVE

THE SOLUTIONS

TO START

GROWING YOUR BUSINESS. Let's Talk